The Future is Here - The 2016 Nissan Leaf
June 21 2017, Applewood Nissan Richmond

Once, the idea of an all-electric vehicle was considered pure fantasy. However, Nissan has made that dream a reality with the 2016 Nissan Leaf.
This all-electric vehicle is perfectly capable of handling all your day-to-day necessities, while producing zero emissions and saving you hundreds in fuel bills!
Powered by an advanced lithium-ion battery (like your laptop), this incredible vehicle can travel up to 172 kms without needing to be recharged. Plus, the integrated charger means you can charge it anywhere! For home, at work, or at any one of the over 450 charging stations throughout British Columbia!
So power into the future and experience the 2016 Nissan Leaf for yourself at Applewood Nissan Richmond. We're your source for the latest Nissan's in Vancouver, Burnaby, Surrey, and right here in Richmond!
Nissan Leaf Powertrain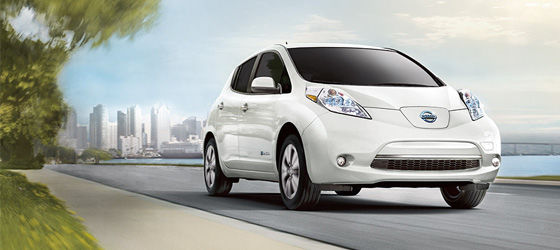 The Leaf is powered by your choice of a smaller 24kWh or larger 30kWh lithium-ion battery pack connected to a 80kW AC electric motor. What does that mean for you? A maximum range of up to 172 kms (far more than the average 53 km daily commute) and the equivalent of 1.9L/100km fuel economy! Also, the electric motor's instant torque means the Leaf is shockingly rapid for a stand-still - perfect for threading through city traffic!
Nissan Leaf Interior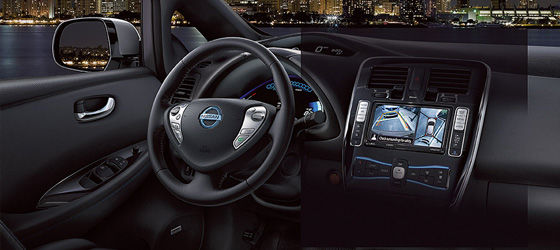 The first thing you'll notice about the Leaf's interior is how quiet it is! Without a noisy gas engine, the Leaf is whisper-quiet, and lets you commute in serenity. The next thing you'll notice is how roomy it is. Without bulky items like transmissions, radiators, or gas tanks, there's more room in the Leaf than any other car its size. Plus, standard items like a heated steering wheel, Bluetooth, and a Bose sound system just sweeten the deal.
Eliminate Range Anxiety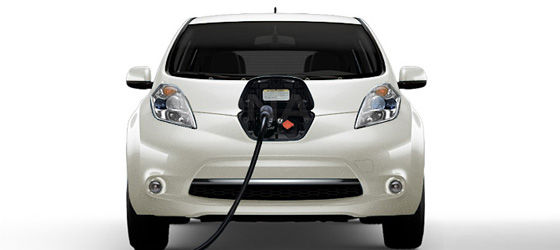 Never worry about range again thanks to the Nissan Leaf's expansive 172 km range and multitude of range-extending features. Plus your Leaf can be easily recharged through your very own home charging station! Simply plug your Leaf in overnight and when you wake the next morning you'll have more than enough range for the day.
Parts & Accessories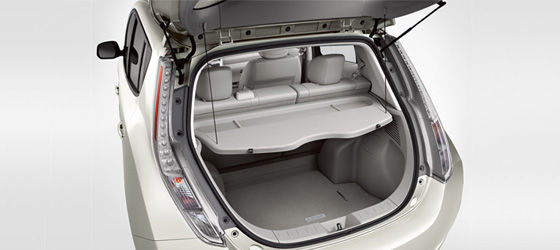 The Nissan Leaf has been designed to be customized to your heart's content! Items like a cargo cover keeps your valuables safe from prying eyes, while the cargo area organizer adds useful bins to separate your items. Or, if you're interested in some added style, holographic kick plates add a premium look to your Leaf. Regardless of what you choose, Applewood Nissan Richmond is sure to offer what you're looking for!