Find the New 2016 Nissan Juke at Applewood Nissan Richmond
June 21 2017, Applewood Nissan Richmond

Please welcome the 2016 Nissan Juke, the premium compact SUV that dares to be different.
Few other subcompact SUVs are as unique as the Nissan Juke, and you can find it here in Richmond, British Columbia, here at Applewood Nissan Richmond.
The 2016 Nissan Juke was made to be customized, with a wide variety of colour combination, mirror caps, side sills, wheels, and even body kits to ensure your Juke looks like nothing else on the road. Peel it all away and underneath you'll find a shockingly practical vehicle with space for four adults (plus all their cargo), a weather-beating AWD system, and a potent base engine.
If you're interested in taking the new 2016 Nissan Juke for a test drive, we'd be more than happy to let you get up close and personal with this spunky subcompact. We also carry a wide variety of pre-owned Juke models from as recently as 2015 in our Used Nissan Inventory. Regardless of if you live in Richmond, Vancouver, Burnaby, or Surrey, then Applewood Nissan Richmond is your source for new and used Nissans in the Metro Vancouver Region.
Nissan Juke Performance & Economy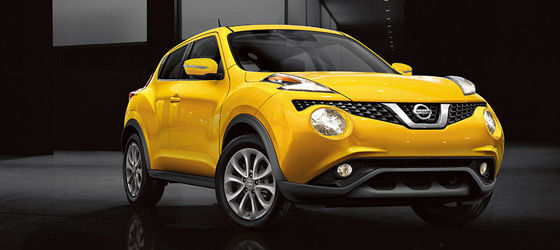 Every new Juke model comes with a single engine, but in two different states of tune. The standard Juke gets a turbocharged 1.6L Inline-4 engine which provides plenty of pep with 188 horsepower and 177 lb-ft of torque. The Nismo RS trims use the same engine but more boost results in 215hp and 210 lb-ft of torque. FWD is standard, and AWD security is available on every model. Drivers also get to choose between Nissan's standard XTronic CVT automatic, or a slick 6-speed manual for a more involving drive. The 2016 Juke is also frugal, delivering fuel economy of 6.9 L/100km on the highway and 8.4 in the city.
Nissan Juke Interior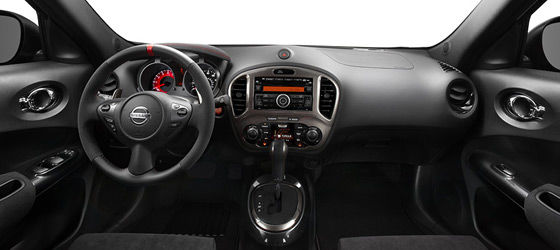 The interior of the 2016 Nissan Juke is just as bold and beautiful as the exterior, with bold curves and flashes of colour to brighten your mood every time you step inside. The Juke isn't all style and no substance either: touchscreen navigation, keyless ignition, a power sunroof, and heated front seats are all here for you to enjoy. Plus there's an ample 36 cubic feet of cargo space in the back to ensure you'll always have enough room for the weekly shop.
Nissan Juke Safety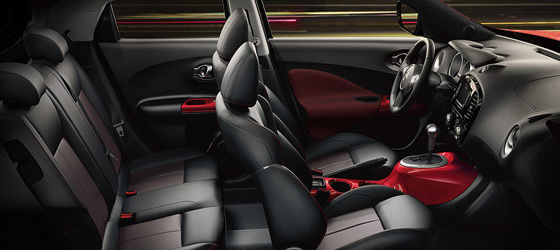 Small doesn't have to mean unsafe, and the 2016 Nissan Juke exemplifies this. It starts with a solid foundation of anti-lock disc brakes operating in perfect harmony with the stability and traction control system, so that your Juke keeps you surefooted and in command at all times. Six standard airbags ensure there's protection for both front and rear seat passengers, while a rear view camera is standard on all models, letting you see exactly what's going on behind you.
Nissan Juke Parts & Accessories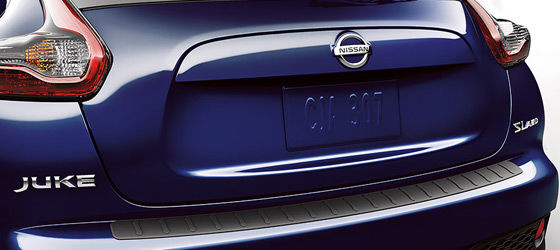 The Nissan Juke is just begging to be customized, and Applewood Nissan Richmond has one of the largest collection of parts and accessories in all of British Columbia. Make the most of it with upgrades like customized exterior lights, door handles, mirror caps, or even some new wheels and rims. Don't forget about the inside either: we have everything from sport pedals to cargo liners to ashtrays to make your Juke truly unique! Order your parts online today.